you'll wonder how you mixed without it
prepare yourself to
Love your mixer even more
Whether you're an inspired home baker or a seasoned pro, you rely on durable, thoughtfully-designed tools that get the job done. Our family business developed SideSwipe - the first ever swiping beater - to improve your KitchenAid mixing experience and ensure you get great results every time.
HOW SIDESWIPE WORKS
Quickly. Completely. Effortlessly.
SideSwipe's alternating, angled, flexible silicone fins continuously scrape and fold all your ingredients into your mix. No stopping to scrape. No ingredients left behind. No batter crawling up your bowl. Our patented beater delivers complete mixing and loftier results - in about half the time.
Find my model
What makes SideSwipe unique?
Alternating, angled silicone fins
Our soft-swipe fins simulate hand mixing, wiping and directing ingredients into the center and down into your bowl. Fin gaps allow chunky ingredients to be mixed in without being jammed or crushed against the bowl. So it's great for adding nuts and chocolate chunks to your recipes.
Aluminum core
Our one-of-a-kind aluminum core won't crack, split or break and provides a durable, secure connection to your mixer. The food-safe metal is encased in our composite frame, so doesn't come in contact with your food.
Find my model
Heavy duty frame
Our reinforced nylon frame is super tough and dishwasher safe. It's also heat and stain resistant, and won't change the temperature of batters for sensitive mixes. Best of all, SideSwipe's frame won't chip, peel or corrode like metal and painted beaters can.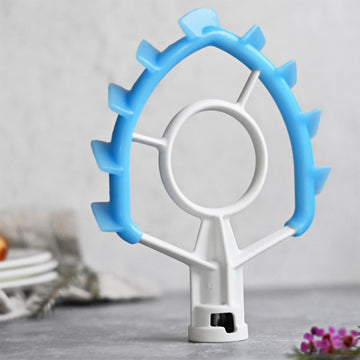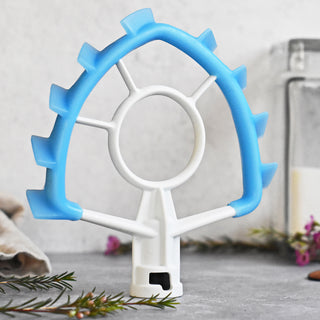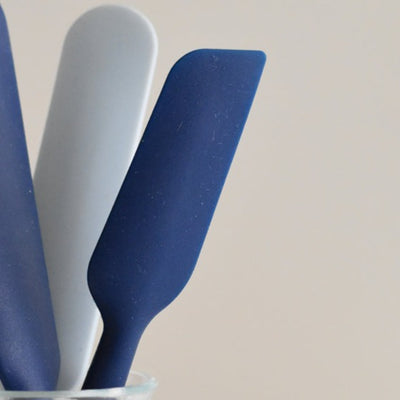 Explore
Our Collections
We offer SideSwipe flex edge beaters to elevate your mixing experience for KitchenAid stand mixers from 4.5 to 7 quarts. We also carry a curated collection of baking, cleaning and wearable items perfect for everyday use and gift-giving.
Shop SideSwipes
Shop Tools & Textiles
★★★★★

Preferred over Beater Blade...with the SideSwipe, we could add ingredients without stopping until the dough came together, leaving completely clean sides in the bowl. 
★★★★★

This thing is AMAZING!!  The ...  fins create light and airy creaming and pretty much eliminate the need to stop and scrape down your bowl during the mixing process.  How did I get by all these years without it??  ... It's a great product that will save you time when using your KitchenAid mixer.
★★★★★

The SideSwipe paddle swipes the bowl sides as it mixes: no more stopping and scraping the bowl, no more surprise flour bombs. Get the right size for your giftee's stand mixer bowl, and this handy paddle just might earn you good cookie karma for life.
★★★★★

I did have the KA version and eventually returned it. My batter . . . was plastered toward the top of the bowl and was not being incorporated.
★★★★★

Sideswipe blade is the best. If you don't have one, you need to get one asap. It is literally life changing for your baking game, and such a time saver too. Just get one, you'll thank me later. 😉
★★★★★

Makes baking a snap. Does a great job of eliminating the need to stop mixing and scrape bottom and sides of bowl. Also mixes nuts, chocolate chips into dough easily and speeds them evenly throughout the dough. I've been using this for the past ten years and decided to have a second one for my second mixer as well.
★★★★★

Really an awesome product. My batter mixes more quickly and more thoroughly for a better, fluffier cake. (You should send one to Mary Berry :). The service is fabulous too. They really stand behind their product. Excellent company to deal with!
★★★★★

I can no longer imagine my life without this attachment, it is perfect in every way and does exactly what it's designed to do.
★★★★★

The SideSwipe is an essential tool in my baking arsenal. I seldom use the paddle that came with my stand mixer. I particularly like the angles of the fins and the fact that they are not continuous down the blade of the paddle. It does a marvelous job of blending, creaming and mixing whilst keeping the ingredients in the bottom of the bowl.
Featured in